Regular price
$ 34.99 USD
Regular price
Sale price
$ 34.99 USD
Unit price
per
Sale
Sold out
Ingredients

Organic Freeze Dried Cucumber
Storage Instructions

Store with the lid on tight, in a cool dry pantry, fridge, or freezer.
Share
View full details
Description:
100% Cucumber - Our organic cucumber powder starts out as USA grown, fresh, whole cucumbers. They are immediately frozen after harvest then dried through a cold freeze-drying process. As the final step, they are ground to a fine powder and packaged.
OUR GOAL - We strive to produce the world's highest quality cucumber powder. Organic, Non-GMO, Gluten-Free, Vegan, Whole-Food. Freeze-dried to retain the cellular structure and maximum amount of nutrition in each organic cucumber.
TASTE - Similar to fresh cucumber. COLOR - Light green with dark green flecks.
SIMPLE PROCESS - We start with organic cucumbers grown in the USA. They are harvested > Washed > Frozen > Freeze-Dried > Powdered 
INGREDIENTS - Organic Freeze-dried Cucumber Powder (nothing else)
EACH JAR - 50 scoops. Each scoop of powder is equivalent to 1/2 cup of fresh organic cucumber.
At KOYAH, the trust of our customers is what matters most to us and we are proud to produce products, like our Organic Freeze-Dried Cucumber Powder, that live up to the absolute highest quality standards and ensures YOU get the most out of what you eat! 
LEFT - KOYAH's Organic Cucumber Powder. RIGHT - Competitor's Cucumber Powder. 
Each scoop contains the freeze-dried powder of 1/2 cup of fresh organic cucumber. (1.8 g of powder)

Each jar contains the freeze-dried powder of 25 cups of fresh organic cucumber. (90 g of powder)
Organic

Non-GMO

Vegan

Gluten Free

Nut Free

Soy Free
Inspired By My Dad
When my dad was going through chemotherapy and struggling to eat more fruits and veggies, KOYAH was able to help him... and it still helps him today.
Read Our Story
Customer Reviews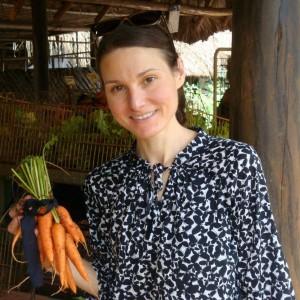 J
05/11/2021
Jennifer

United States
Refreshing and tasty!
KOYAH's Organic Cucumber Powder has such high quality and pure, pleasant flavor. I have been adding it into smoothies and to boost my water. I also experimented using it to make a cucumber sorbet, which was delicious!
Thank you for taking the time to leave a review! We love adding cucumber to our water and making cucumber sorbet sounds delicious!
04/06/2021
RiRi

United States
Excellent!
I would give this 10 stars if I could! I mix my cucumber powder with fresh lemon and raspberry powder in my water bottle and run out the door. Absolutely great stuff and I see and feel the difference in my skin. Super hydrating, highly recommend!
Wow! Thank you for your very kind review. We love to hear how you are using the product and most importantly, that you see and feel a difference in your skin. Thank you again for your kind words!
03/04/2021
Katie

United States
Another amazing product!!
This cucumber powder is life! So refreshing. I put it in everything. Mixes great with any other koyah product.
Thank you for your review. We love to hear that you add it to everything and mix it with other KOYAH products.