Regular price
$ 24.99 USD
Regular price
$ 24.99 USD
Sale price
$ 24.99 USD
Unit price
per
Sale
Sold out
Ingredients

Organic Freeze Dried Spinach
Storage Instructions

Store with the lid on tight, in a cool dry pantry, fridge, or freezer.
How To Use

Smoothies, Soups, Sauces, and more
Share
View full details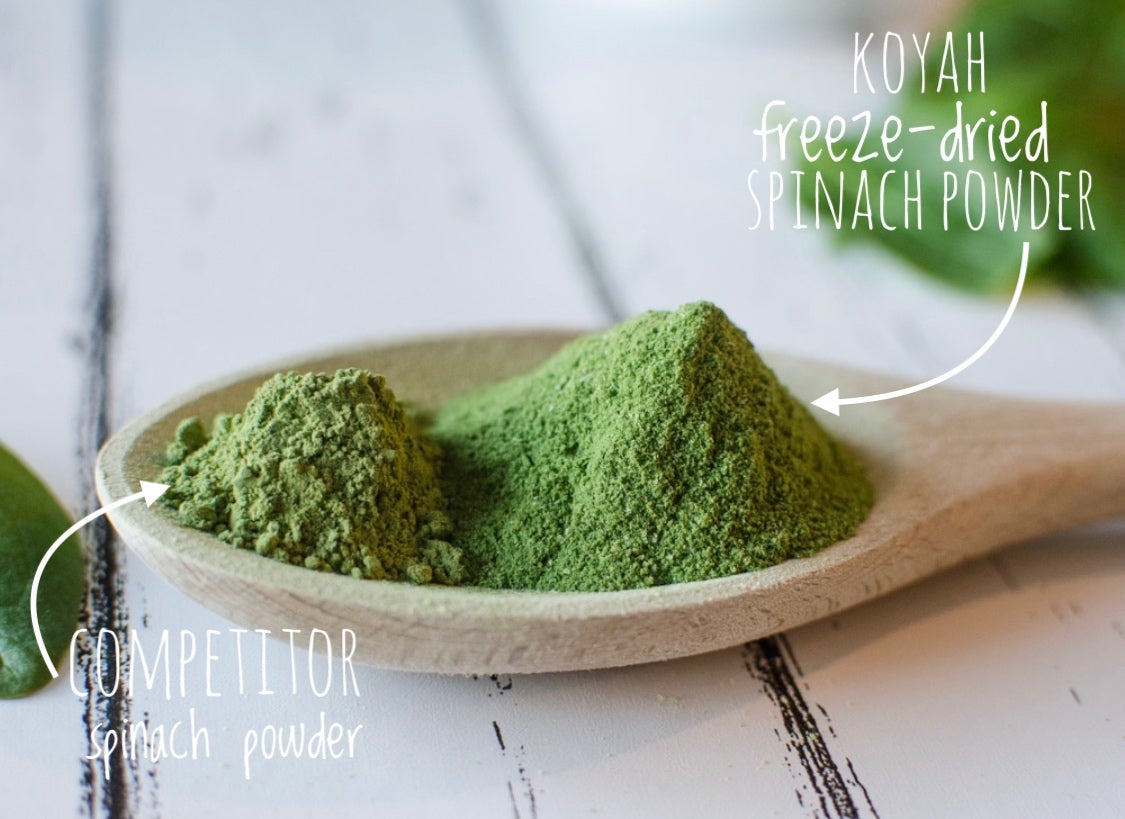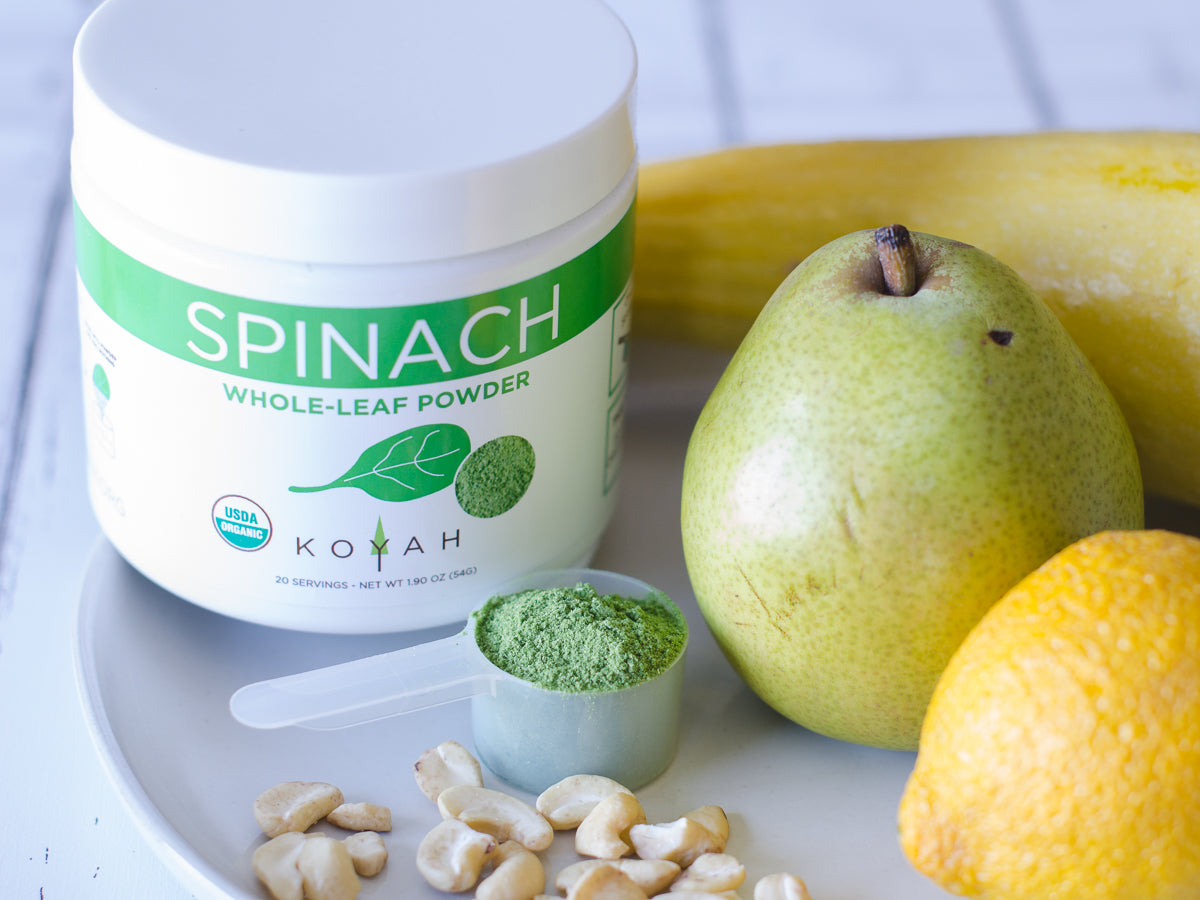 Description:
100% Spinach - Our organic spinach powder starts out as USA grown, fresh, whole spinach leaves. They are immediately frozen after harvest then dried through a cold freeze-drying process. As the final step, they are ground to a fine powder and packaged.

OUR GOAL - We strive to produce the world's highest quality spinach powder. Organic, Non-GMO, Gluten-Free, Vegan, Whole-Food. Freeze-dried to retain the cellular structure and maximum amount of nutrition in each organic spinach leaf.
TASTE - Similar to fresh spinach. COLOR - Bright green.
SIMPLE PROCESS - We start with organic spinach grown in the USA. It is harvested > Washed > Frozen > Freeze-Dried > Powdered 
INGREDIENTS - Organic Freeze-dried Spinach Powder (nothing else)
EACH JAR - 25 scoops. Each scoop of powder is equivalent to 1 cup of fresh organic spinach.
 At KOYAH, the trust of our customers is what matters most to us and we are proud to produce products, like our Organic Freeze-Dried Spinach Powder, that live up to the absolute highest quality standards and ensures YOU get the most out of what you eat! 
On the LEFT is a leading spinach powder. On the RIGHT is KOYAH's spinach powder. Both are organic.
How do they compare? Each scoop above has equal amounts of Spinach powder by weight. It is obvious that the cell structure of the one on the left was destroyed during the drying process, whereas KOYAH's organic spinach powder (on the right) retains its cell structure through a small-batch freeze-drying process. You can also see that KOYAH's is a vibrant green color like fresh spinach. Our competitors is a pale green color which means much of the chlorophyll has been destroyed through their processing.
Each scoop contains the freeze-dried powder of 1 cup of fresh organic spinach. (2.7 g of powder)

Each jar contains the freeze-dried powder of 25 cups of fresh organic spinach. (67.5 g of powder) 
Organic

Non-GMO

Vegan

Gluten Free

Nut Free

Soy Free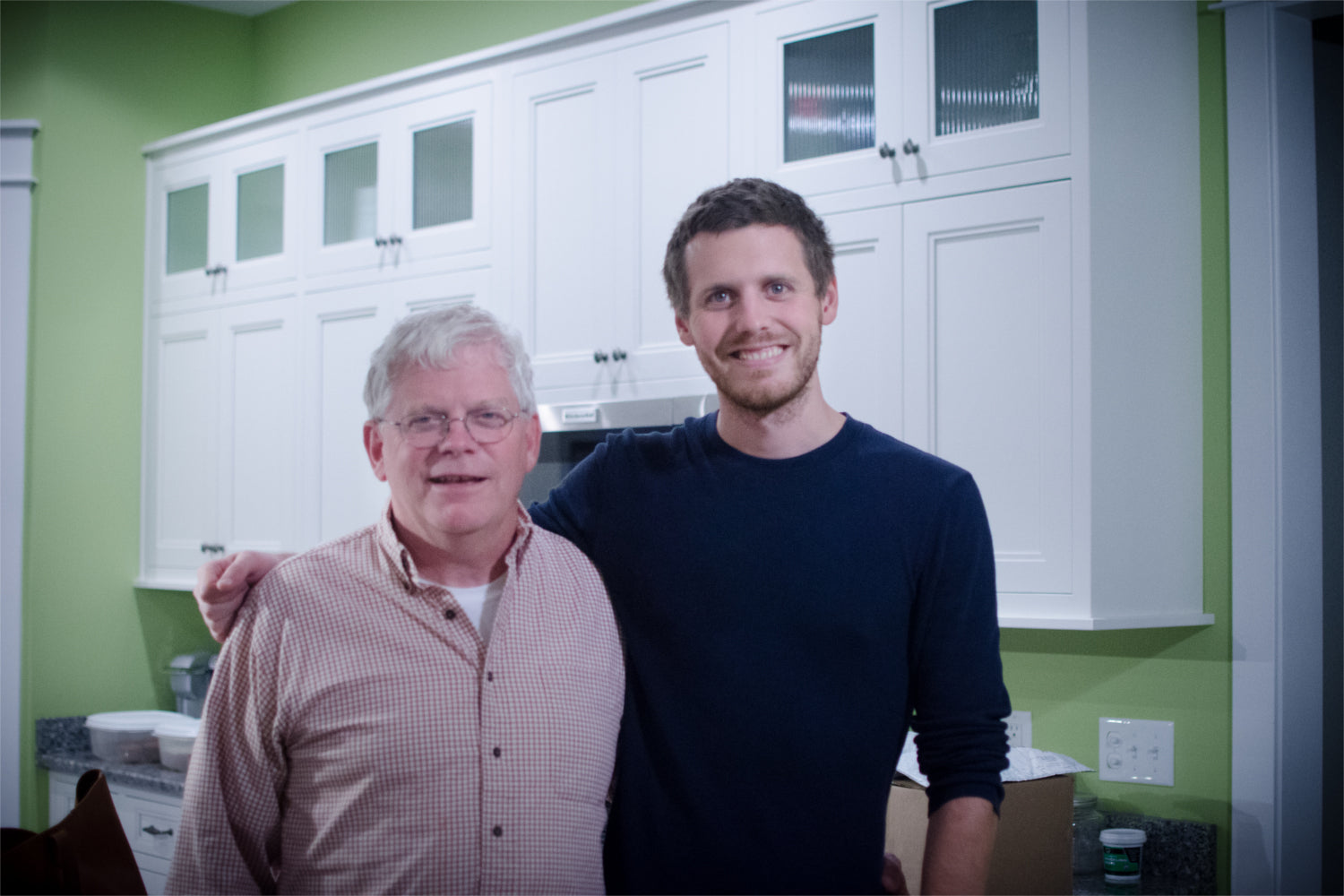 Inspired By My Dad
When my dad was going through chemotherapy and struggling to eat more fruits and veggies, KOYAH was able to help him... and it still helps him today.
Read Our Story